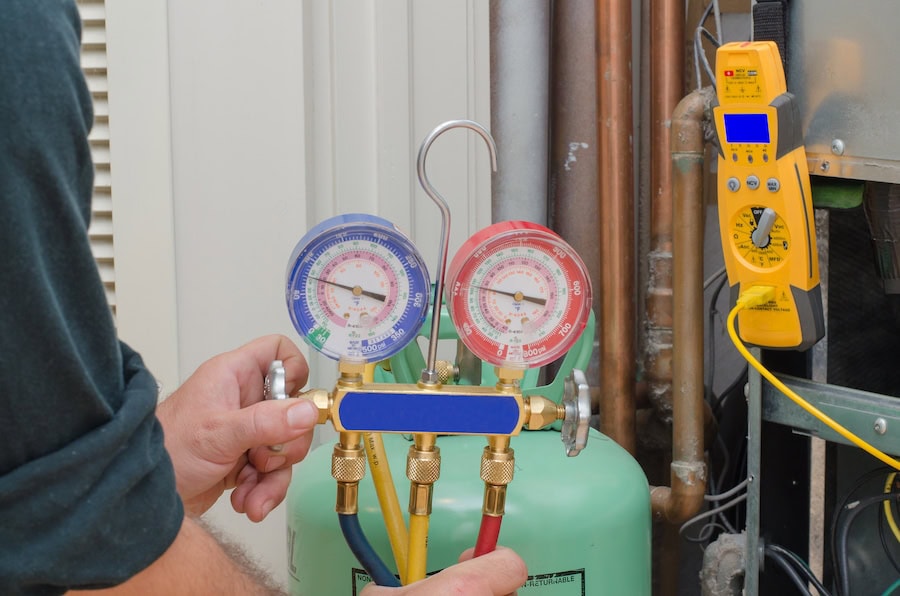 First thing's first—what exactly is R-22? R22 is a refrigerant for your air conditioner, but it is most commonly known as Freon®. Since 2010, Freon has been banned from production and has since been replaced with R-410A (commonly known as Puron®). While it might seem easier to stick with R-22, here are five reasons why our Trouth Air Conditioning team recommends you should immediately switch to R-410A.
1. R-22 is banned from production.
That sentence alone should make you want to switch. When a product is taken off the market, you wouldn't go out of your way to keep using it, right? Also, because it isn't allowed in the production of new air conditioning models or heat pumps, when a piece of your air conditioner breaks down, it might be difficult to find the same parts you currently have.
2. R-410A is more cost efficient.
R-410A is just like the newer model of your phone. You will always upgrade to the newer and faster phone, because it makes no sense to stick with a phone that doesn't really work anymore. R-410A is much better at absorbing and releasing heat than R-22, making R-410A more efficient in cooling your Louisiana home.
3. R-22 will only get more expensive.
As we've already mentioned, R-22 has been banned from production since 2010. While the supply gets lower and lower, the prices will continue to rise. Replacing your air conditioning unit to an R-410A-capable unit will not only make your air conditioning unit more cost effective, but you will also be spending less money on the coolant itself.
4. R-410A systems are less likely to overheat.
Have you ever had the issue during the summer where it's just so hot that you never turn off your air conditioner? You most definitely have if you live here in the Lake Charles area. With an R-22 air conditioning unit, you might live in fear of your unit overheating and you having to live in the sweltering heat for a few days without it. R-410A requires sturdier air conditioning parts that, in turn, reduce the risk of overheating.
5. R-410A is better for the environment.
R-22 has been confirmed to contribute to the depletion of the ozone layer. R-410A, on the other hand, is the more efficient version of R-22 and doesn't have the same negative effect on the ozone layer. In the midst of the world attempting to go green, this is a great way you can do your part.
Contact Us Today About R-22
Sure the switch to R-410A might be inconvenient, because it requires the replacement of your entire air conditioning unit, but the benefits of switching outweigh the benefits of sticking with R-22. If you are unsure about whether you should make the switch or how to do it, please contact Trouth Air Conditioning here in Lake Charles, LA. One of our team members will be happy to help you. Call 337-527-8683 or request service online today.
Contact the experts!
---
Trouth Air Conditioning provides professional air conditioning, heating, indoor air quality, sheet metal services and more to businesses and residents in Lake Charles, Sulphur, Westlake, Moss Bluff, Bell City, Cameron, DeQuincy, Grand Lake, Hackberry, Iowa, Kinder, Orange, Starks, Vinton, Welsh, and surrounding Louisiana communities. Visit our service area page to learn more about how we can service you. Contact us today at 337-527-8683 or request service online.