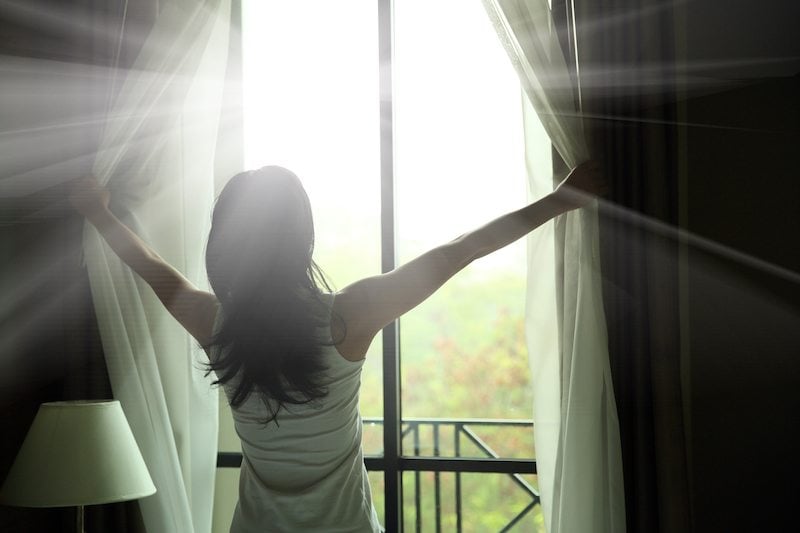 When we think of pollution, or air quality, we usually think of the outdoor air, right? But what about indoor air?
We spend most of our time indoors. The best thing that you can to improve your home's indoor air quality is to be vigilant. Is the air in your home circulating properly? Are your ducts clean? Do you have a clean air filter in your HVAC system? Are your vents and registers clean and clear? If anyone in your family has any respiratory issues, like asthma, then it's even more important.
Turn The Fan On
The bathroom and the kitchen are two areas in the home where moisture can accumulate. If you have an exhaust fan in your shower, use it. Same as over your stove. Excessive moisture in the home is bad, as it promotes the growth of mold and mildew. Keeping your home's humidity in check will positively affect your indoor air quality. 


Keep it Clean
Keep your home clean by cleaning the floors: Sweep, dust, vacuum, mop, repeat. Vacuum all of your carpeted areas, including the stairs. Use Door mats inside and out, and be sure to vacuum your indoor door mats. A Vacuum cleaner with disposable bags generally filters better than vacuums cleaners with built in filters. If your vacuum cleaner does have built in filters, check them, and replace them as needed.
Final Thoughts
Don't forget to check your furnace filter. Replace it as needed, probably once a month. Make sure your vents and registers are clean and clear and have proper ventilation. Be vigilant, because you should be comfortable in your home. If you have any questions about indoor air quality or would like to request service, call Trouth at 337-527-8683 or request service online.
Contact the experts!